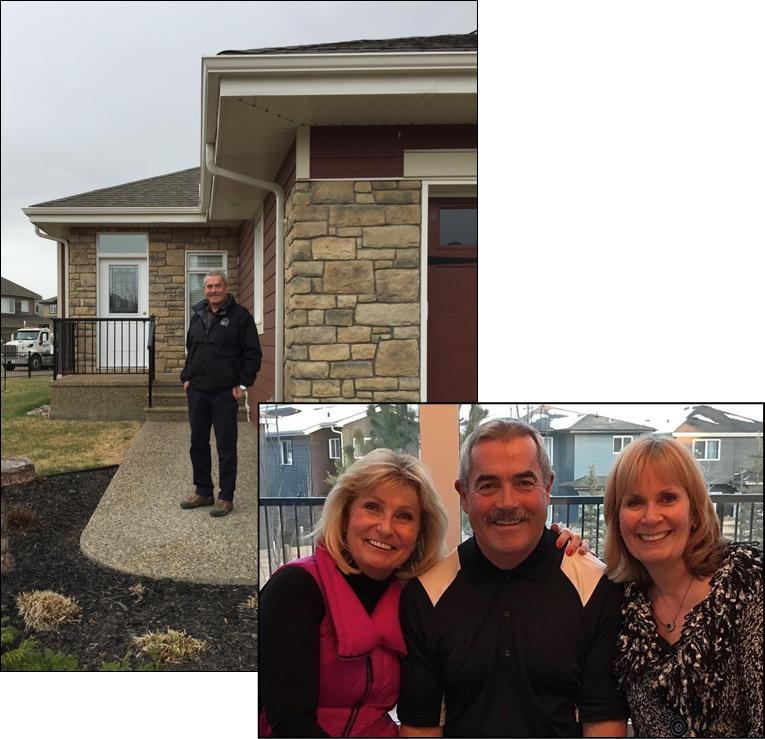 CAMERON HEIGHTS. Long time trusted Realtor
Since 2001 Teresa Smithson has helped our family purchase and sell 11 properties. We have always trusted her recommendations regarding the real estate market and the selection of homes available.

When Teresa guided us through our recent condo purchase, we were able to obtain the requested upgrades from the builder at minimal cost. We know we would have missed upgrade opportunities without her navigation.

Teresa has had a sixth sense on our home sales and has consistently presented us with offers on our properties the first day of listing or with the first open house. This is an incredible track record. With Teresa's professional expertise our real estate experiences have always been positive and very smooth.

We consider Teresa Smithson to be our Edmonton Real Estate expert and a valuable friend - and the reason we would always recommend her to prospective home buyers

Brian and Judy Manning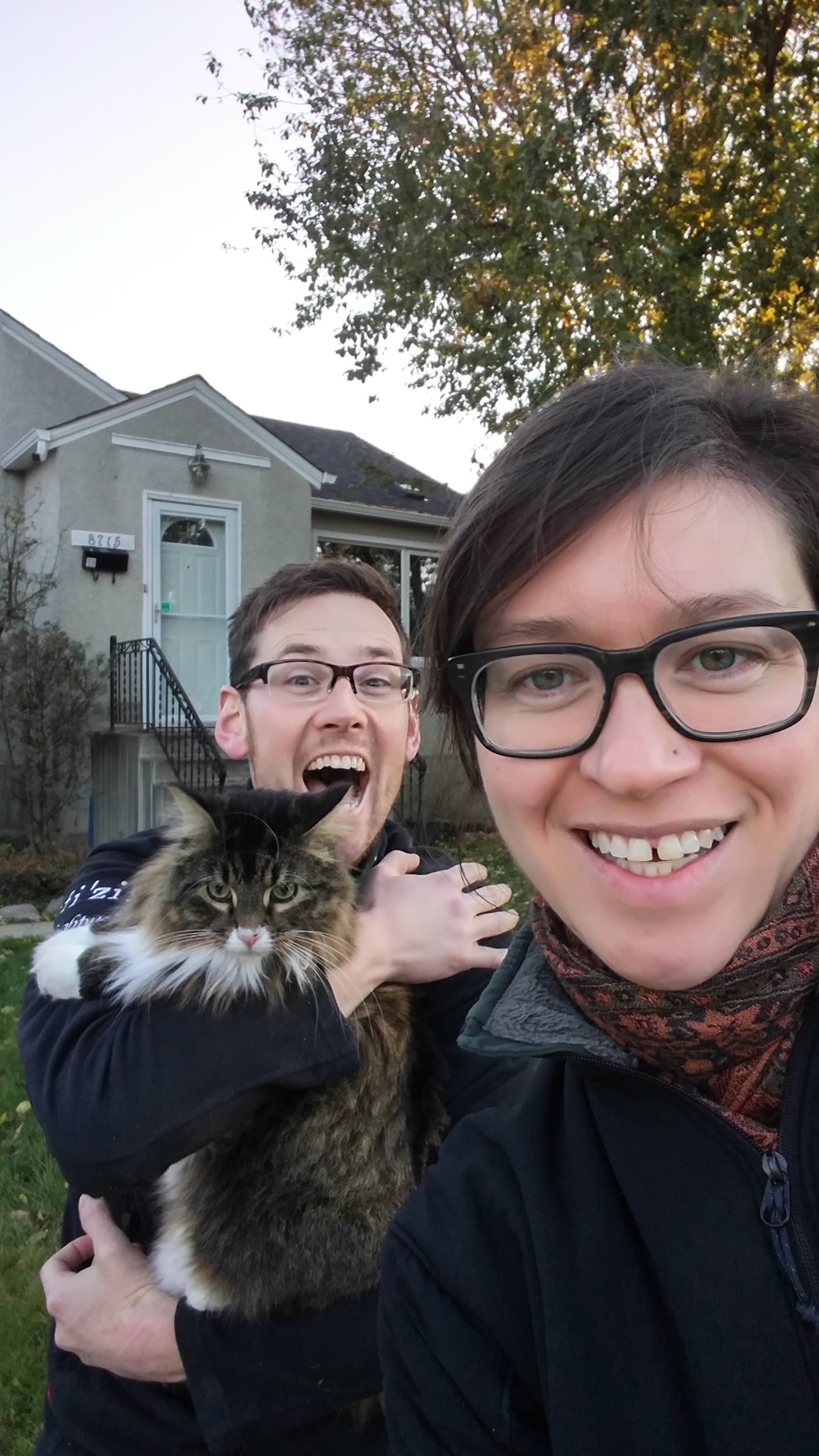 BONNIE DOON.
"Teresa came to us highly recommended by our good friends who also recently bought their first house in Edmonton.

We were very pleased with Teresa's services, and would gladly recommend her to other first time home buyers. As first time homebuyers, we appreciated Teresa's detailed guidance through every step of the process.

She has a great understanding of the real estate market in Edmonton and helped us to prioritize our needs. She was patient with our evolving understanding of our own priorities.

When we found a property that interested us, she was very prompt in organizing a viewing and submitting our offer, which ended up being a key factor in our successful offer to purchase. Teresa was diligent about getting us the best possible deal, following up with the seller's realtor and coordinating the removal of our inspection condition.

We couldn't be happier with our new house and the experience we had with Teresa."

Aaron & Emily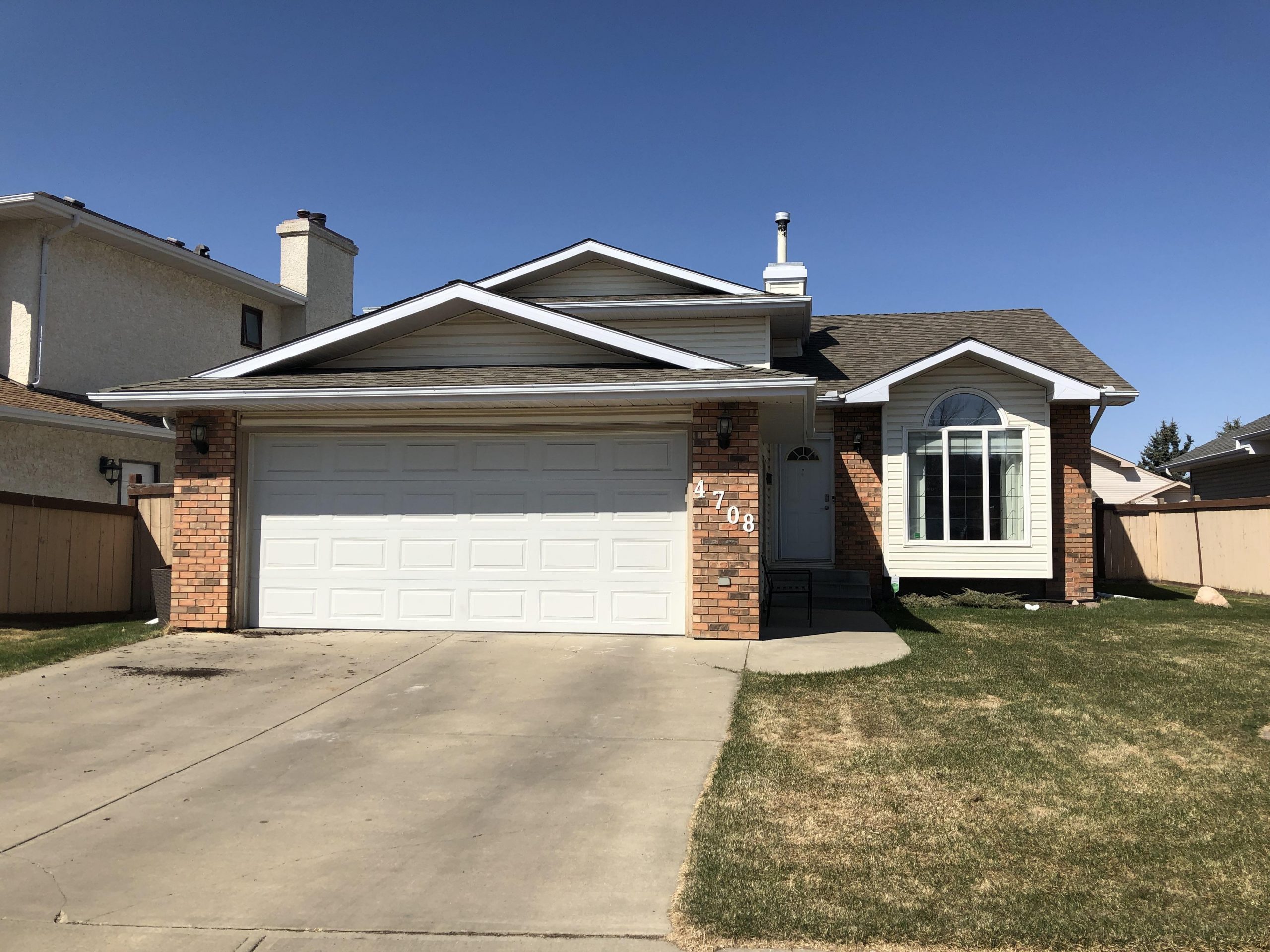 JACKSON HEIGHTS
Have dealt with Teresa for the last 30 years, would not consider choosing anyone else.
I would and have recommended Teresa to family and friends. Teresa is very thorough in the work that she does.
She does everything with pride and care of her clients.
She makes it a personal experience.

Danny and Lynne Howat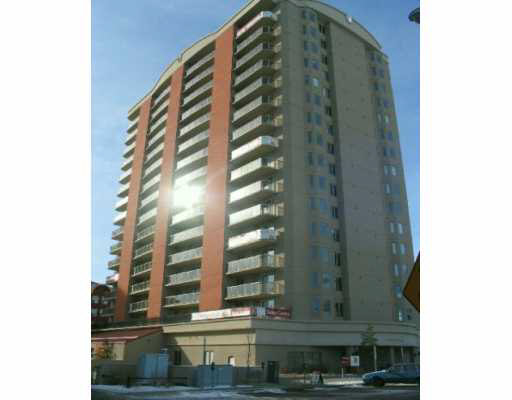 DOWNTOWN EDMONTON
Teresa M. Smithson proved EXTREMELY experienced and assisted with achieving a very favourable purchase process. We felt facilitated, supported and that the client/ agent relationship was both professional and more than we could have expected! ALWAYS available for EVERY consideration, including those we did not consider, Teresa guided our home purchase with great consideration of our individual needs and our desires while balancing professional feedback and support! Teresa M Smithson stands out as an agent because she spent time listening to our needs, guiding us through the nuances of house hunting and bringing her extensive experience with people and real estate to our relationship

Kim Peskett and Richard Martin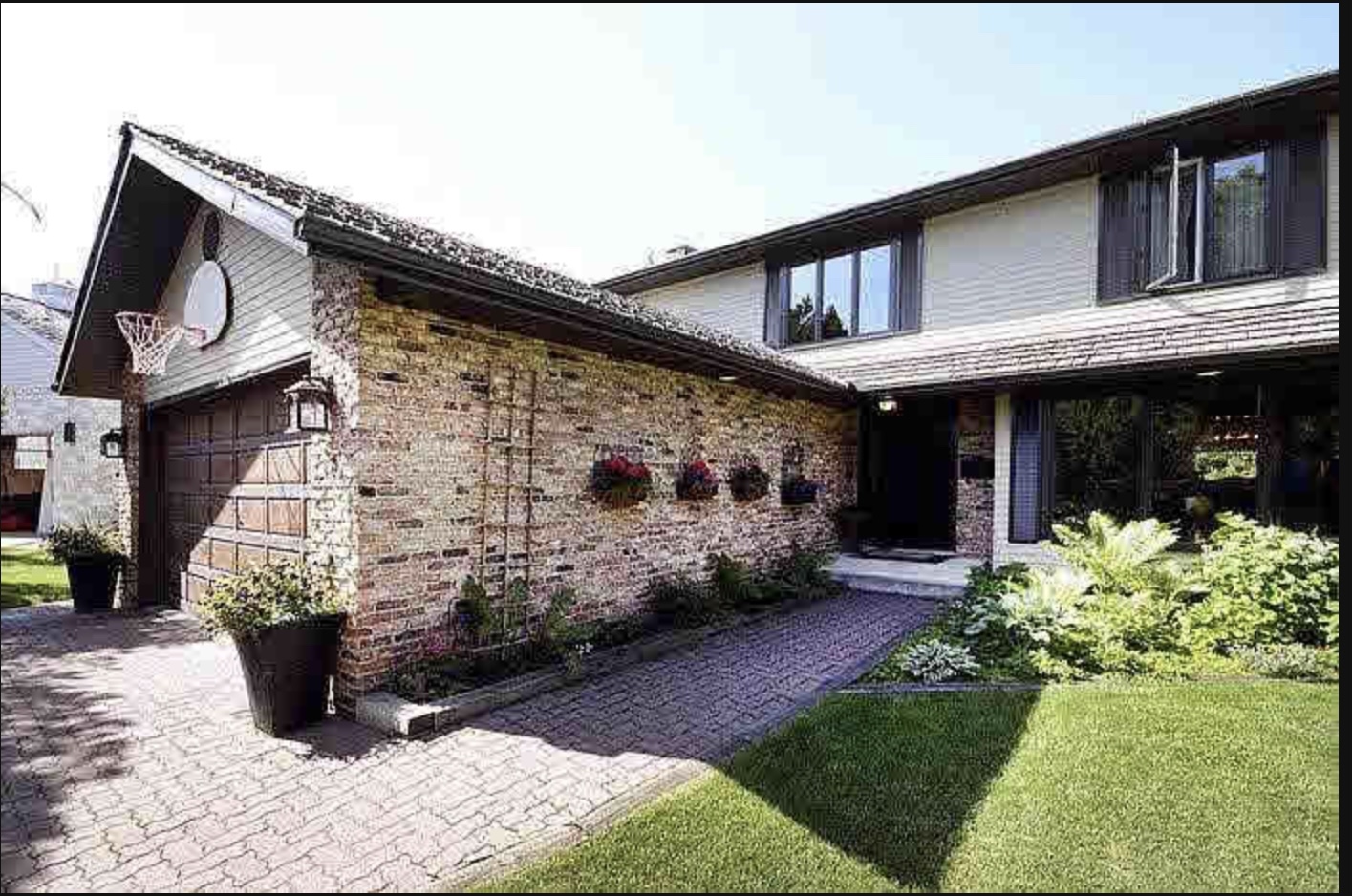 ST. ALBERT. Military Move
We had hardly settled in to our new home Teresa had sold us and we were now advised we would be leaving lovely St. Albert.

Without hesitation I contacted Teresa and within a short period of time she was sitting at our table providing us with a plan to sell our home. She provided an extensive assessment of the marketplace and suggested a fair market value.

Within days we were moving out to our new home in Ottawa. She had arranged for a Realtor to help us find a new home. While we have been very fortunate to receive highly qualified realtors elsewhere with our many military moves, we feel Teresa is in a class of her own!

Teresa, many thanks for your support! Perhaps, my family and I will find ourselves back in Edmonton before too long. See ya then!

Lieutenant Colonel Gerry Bruce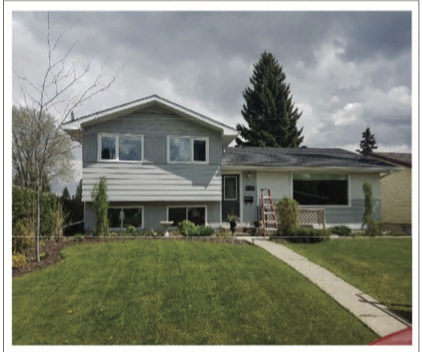 MALMO PLAINS
We love Teresa! From the moment we met her, we knew that she was the real deal. She started off with education about all the steps that we will be going through to assure that we knew what to expect. That really helped clarify all the little details that we were worried about, starting from the pre-approval letter to the closing and the possession day. Once we had "all our ducks in a row" as she likes to say it, we embarked on a fun house hunt trip with Teresa.

Teresa is a wealth of knowledge and as soon as she steps into a house, she immediately starts dissecting the house into tiny details talking about good and bad sides of the house. You can be sure of one thing – she would never sell you something that she doesn't like herself. We felt safe with Teresa as our realtor knowing that we were in the right hands. She was always prompt in her replies and assured that everything was in our best interest. Teresa is trustworthy, fun, upbeat, and knowledgeable, super qualified and makes the best cookies I've ever tasted.

Thank you, Teresa!

The Schreibers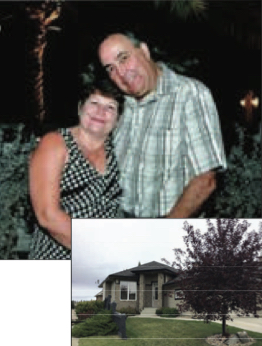 MAGRATH.
Selling a house in a depressed market like Edmonton, can be one of the most daunting tasks you will ever experience in your life time. You need a agent, that truly understands the market and can translate that information into a sale.

Teresa took us under her wing on a Friday and the house sold the next day with multiple offers. Not sure what else needs to be said, as her actions speaks volumes for her abilities to make it happen. So, if your looking for a professional to sell your house, Teresa is without a doubt the one to call

John and Janie Kalmakoff
TERWILLEGAR GARDENS.

Only two words describe Teresa and Real Estate! Efficient and Knowledgeable! Thank you!

Ed and Bev Munroe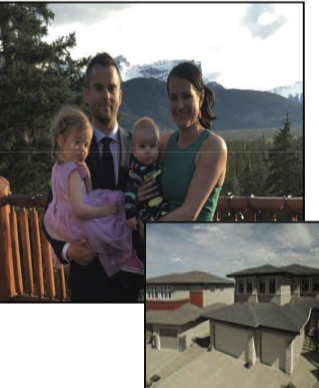 WINDERMERE
Teresa recently helped us find our wonderful new Windermere home. Not an easy task, as both my wife and I are incredibly picky, but we're here now and we love it!

Additionally, she sold our house in Rutherford in...ONE day. Then she introduced us to a contractor that we could trust to develop our basement at a great price.

We are all settled in before winter. Couldn't be happier.

The Mannings
LEDUC. Expired Comfree listing,

After a bad experience trying to sell my own home on Comfree, my neighbor suggested I call Teresa Smithson

Only two words describe Teresa and Real Estate! Efficient and Knowledgeable! Thank you!

She was upfront about what I should do and expect in regards to selling fast. I never dreamed she would be able to sell in one weekend! Great job, Teresa



Brian James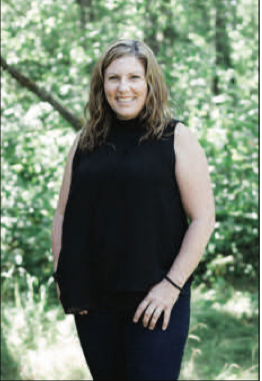 CALLINGWOOD SOUTH.
If you want your home sold within 10 days, Teresa is the realtor for you.

I had gotten a promotion and was in the process of relocating to Calgary from Edmonton. A co-worker recommended her to me after I was having no luck selling my townhouse with another realty company.

In first meeting with Teresa, she pulled no punches. She was frank and explained, in great detail, the state of the current market, the challenges of selling a townhouse and what to expect with her as my realtor. She was amiable, knowledgeable and downright determined to help me with the sale of my home. And she did not disappoint. Her tenacity and sense of urgency was comforting and lead to the flawless sale of my townhome within 10 days.

Selling your home can be a stressful time but, with Teresa as your realtor, you can rest easy knowing that you're in the best of hands.

Angela Mason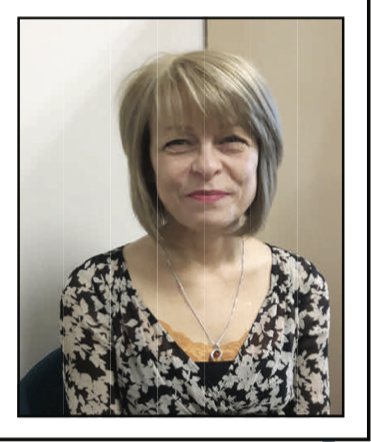 RUTHERFORD CONDO
Teresa was an amazing partner in the sale of my Callingwood condo and my new condo purchase!

Smart, experienced, responsive. She deftly navigated me through a changing market, from beginnings, right through to the final sale. I felt confident and secure with Teresa's guidance and direction.

I am so pleased with what we accomplished. A crackerjack realtor, with heart and class. The very best.

Susan Jones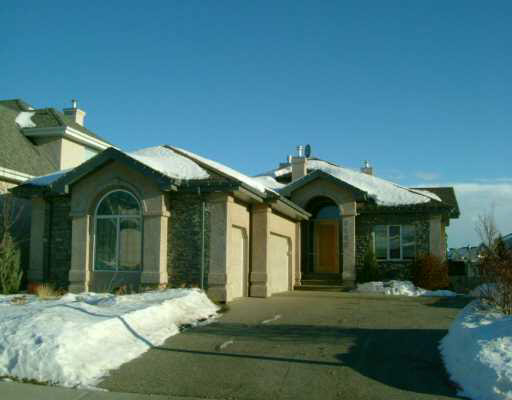 TWIN BROOKS
Pat and I would like to thank you very much for making what I dreaded to be an unpleasant time to be rewarding and fulfilling experience. That was the sale of our house and we were beginning to feel pressured as we had already purchased our new home.

Our house sold within four days of listing for more than the asking price. This was more than we could have ever hoped for.

If you remember, we met at the showhome of our new house and I was eavesdropping on a conversation you were having about changing certain features to make everything more useable and practical. When I asked if I could follow you around and listen to your ideas, you were more than accommodating. I learned a lot, just from this first encounter. You had so many good ideas that you were more than willing to share with us.

Finding out you were a realtor and being in the market to sell our house, we immediately decided we would ask you to list our house. You made us feel so much at ease as you were so approachable and always listened when we had something to say. You were always efficient and acted in a very professional manner.

After you prepared a comparative market analysis, we decided on the asking price of our present home. I knew it would not be an easy sell, but we had great confidence in you that you would get the job done and that you did!

You devoted your whole weekend and many other days I am sure to prepare for the two day open house. When we arrived home at the end of each day, you would never know that anyone had been in the house.

You kept us informed of all the realtors that brought through potential buyers and their feedback as well as the comments of the people that visited on their own during the open house.

After the fourth day, you presented us with two offers. You can't imagine the relief we felt as we both work full time, have a large dog and were beginning to feel the exhaustion of not being able to be at home due to the number of showings that were taking place.

Your knowledge and sense of humour kept us on track during this time and we can't thank you enough. We would recommend you to anyone we know buying or selling a home as you got the job done quickly with the least disruption to our daily lives, which was very important to us.

We felt we have gained a great friendship and hope to remain in touch for many years. Your dedication and hard work is appreciated more than you can ever imagine. Thanks so much!

Fran and Pat Williams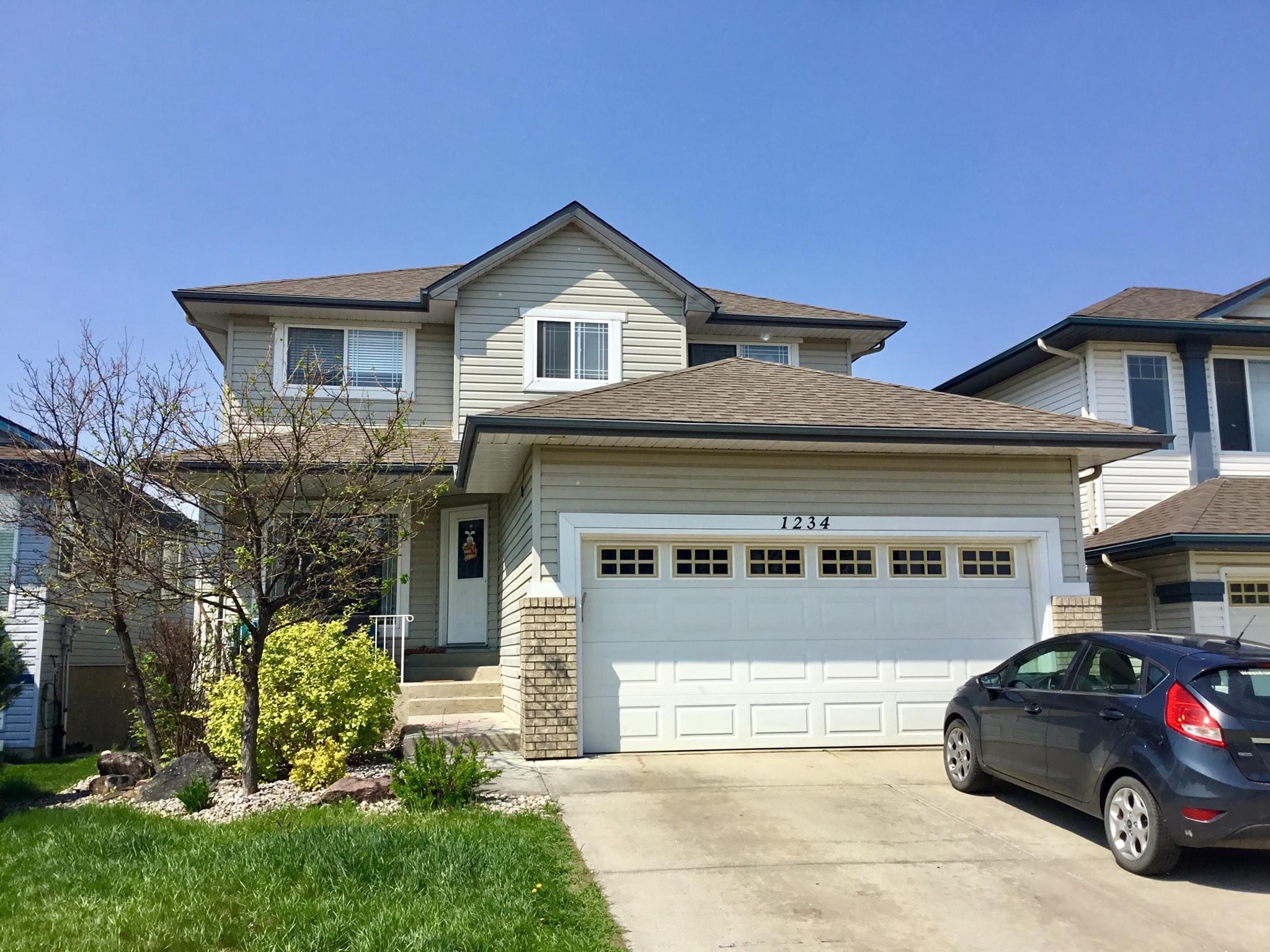 TWIN BROOKS
"Your service is impeccable. When I was deciding on making a house purchase, your knowledge of the area in question was appreciated. Your recommendation of Mortgage brokers, lawyers, home inspectors were all people/businesses with your level of service and professionalism.

Every sale was quick and ease. Before I could start the worry game, my house was SOLD!!!!

Thank you for you dedication to your profession. You are a rare gem!!

Lori Taskey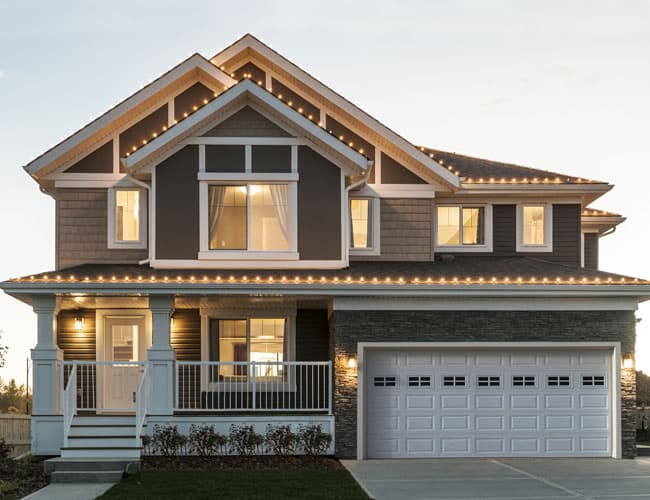 CALLAGHAN AND KESWICK
"Relationships are critical. Teresa has sold for myself and many other family members. She always amazes me!!! She exceeds my expectations!!!

Professional from start to end!!!

Everything, I bought has been sold by Teresa. I bought four new duplexes with legal suites recently. Teresa was able to negotiate appliances for all the suites which is a $12000 value!!!

When I deal with real estate or real estate investments, Teresa Smithson is always there for me for the whole process whether buying or selling.

What I value with Teresa is the relationship she has made not only with me but with my other family members. She is very compassionate with family and the issues surrounding real estate.

I appreciate her sharing her knowledge of real estate at a level I can understand.

I look forward dealing with Teresa again:

Steven Howrish and Todd Sikorski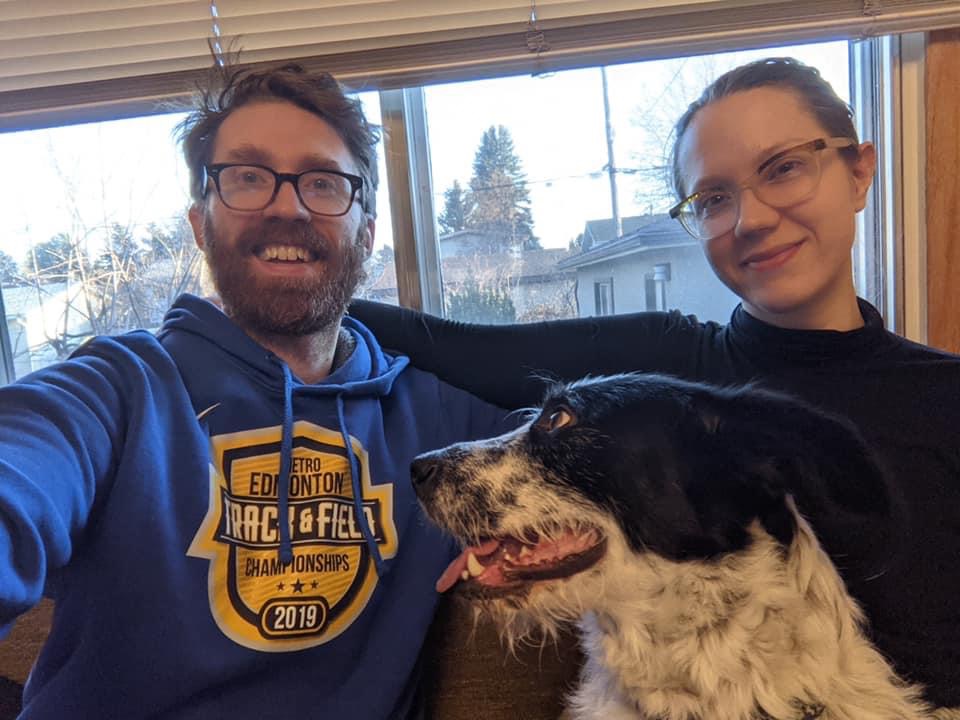 OTTEWELL
"Teresa was a fantastic person to work with. We appreciated how savvy and knowledgeable she is, and how she always had our interests at heart. She is candid and straightforward, which is exactly what you want from someone helping you buy a house. Teresa went above and beyond to help us get our priorities straight, paperwork figured out, and have the house inspected while we were out of town

We really can't recommend Teresa enough to anyone looking to purchase a home. Her knowledge and insight helped us get a home we love. Taking the leap with her was one of the best choices we made in house hunting!"

Elizabeth and Mitchell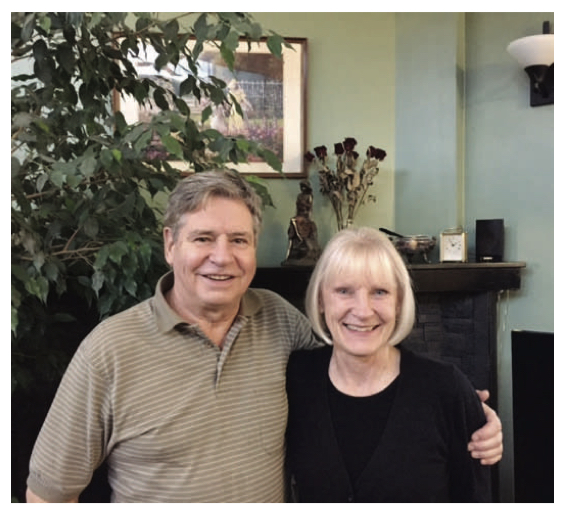 BLUE QUILL AND DOWNTOWN HIGHRISE
Since 2000, Teresa has been the Real Estate agent we have turned to for both buying and selling , several homes.

When buying , Teresa listened carefully and the found us a home that really suited our needs and wants.

Teresa is also excellent at selling. She is very proficient at marketing and always got us the best price possible. As well, Teresa made herself available for any questions or concerns we had, and also keep us updated on what was happening. We found Teresa to be very trustworthy and honest at all times.

We highly recommend Teresa.

Brian and Ann Glass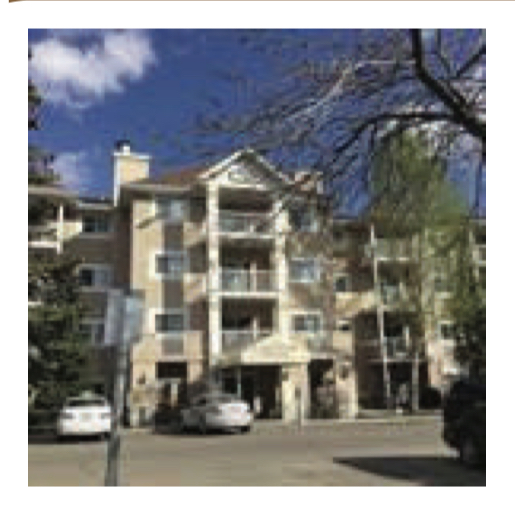 TERRA LOSA
I have had the pleasure of working with Teresa Smithson to sell my condo at a time of challenging market conditions. Calling Teresa's efforts in ultimately selling my condo for the price I wanted as positively heroic is a gross understatement. She was proactive and professional from the first hours of my listing. Teresa had my property photographed in such a way that it optimized its attractiveness. She ensured that my property was priced at a fair and realistic market value. Her description of my condo was accurate and complete, conscientious, and detail-oriented. What's more, signing any and all documents was a snap because it was all done on her iPad or through DocuSign!

Teresa's clear communication is the stuff of legend. She kept me updated on all showings and afterwards, without fail, provided valuable buyer feedback. Teresa's supremely effective marketing strategy kept drawing in prospective buyers to come see my property. Teresa was prompt and courteous in addressing any concerns I had, and she was just a text or email away. When my condo sold, Teresa was a negotiating heavyweight champ. I have exactly zero hesitation in recommending Teresa to anyone interested in buying or selling a property. Not only is Teresa a no BS pro, she is an absolute gem of a person to work with.

Karl Wawrykowicz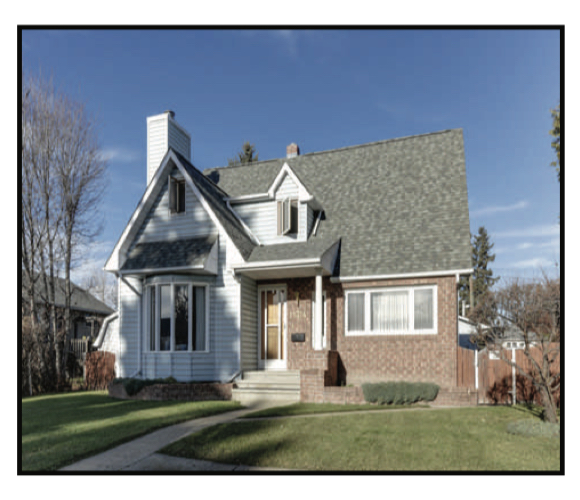 QUEEN MARY PARK
I was very nervous of the whole process of selling my house as I had no experience to guide me, so a chance referral to call Teresa Smithson was a God send.

Having met a couple of other agents, I knew Teresa was the one I would work with as her expertise was very obvious - Teresa breezed into the house with confidence, knowledge and experience.

Immediately she had viewed the house she listed any potential problems that might arise. (Then she dealt with them right away). She explained clearly her plan to sell the house and implemented it without delay. Within two weeks of meeting with Teresa I had an "Open House" weekend, but canceled the Sunday showing as it had sold the first day!

Teresa dealt with other professionals on my behalf, lawyers, surveyors, photographers and realty agents in an efficient and competent manor and although Teresa is a most pleasant and agreeable person, make no mistake, when it came to working for my best interests she pulled no punches.

Incredibly my house was sold in one day. The process went as smoothly and as painlessly as possible, thanks to Teresa - She guided me through the whole process, and always answered my questions, phone calls and emails promptly.

I would not hesitate for a moment to use her again as my realty agent and I will actively encourage others to do the same.

Deborah Babish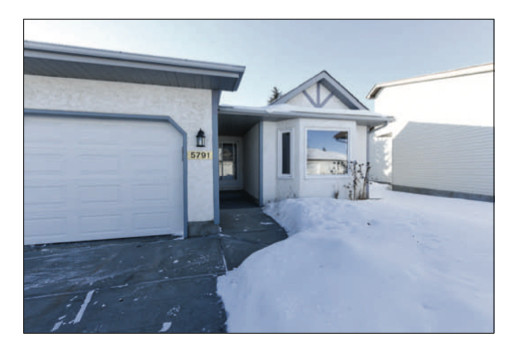 CALLINGWOOD WESTEND
Teresa is an exceptional realtor who definitely knows how to sell a home and most importantly knows how to work with people.

She is quite knowledgeable about today's real estate market and stresses the importance of listing the property at a fair market value and arrives with the information to back up her suggested listing price. Teresa quickly established a good rapport with us and never tired or became impatient with the many questions we had. She guided us through the selling process and was meticulous with having everything ready to go for the sale of our parent's adult condo when offers came in.

Teresa marketed the property exceptionally well and used other marketing strategies that other realtors typically do not use, such as a video of the property, Edmonton Journal listing and facebook. In fact she missed the cut off date to run an ad in the Edmonton Journal and was able to convince advertising to accept the late submission so she could run an open house for the upcoming weekend after we listed with her.

Teresa works tirelessly to sell your property as quickly as possible and always responds promptly to your messages.

We would highly recommend Teresa as a realtor as she is a gem not only as a realtor but as an overall person. Five words that best describe Teresa are knowledgeable, honest, patient, respectful and tenacious. With those fine qualities it is no wonder that our selling experience with Teresa was stress free and enjoyable and arrived quickly!

Lynne Andrews & Janet Maxfield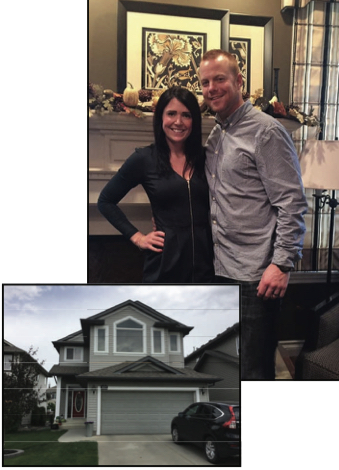 RUTHERFORD.
Working with Teresa to find our dream home was excellent. Not only does Teresa listen and provide excellent advice, but she genuinely cares about you. We never felt rushed into our home. Teresa wants you to love your home and neighbourhood and works extremely hard to show you every possible listing and is always updating you with new homes fresh onto the market.

We would highly recommend anyone looking for a real estate professional who's smart, effective and caring to look no further, call Teresa

Chris and Angela