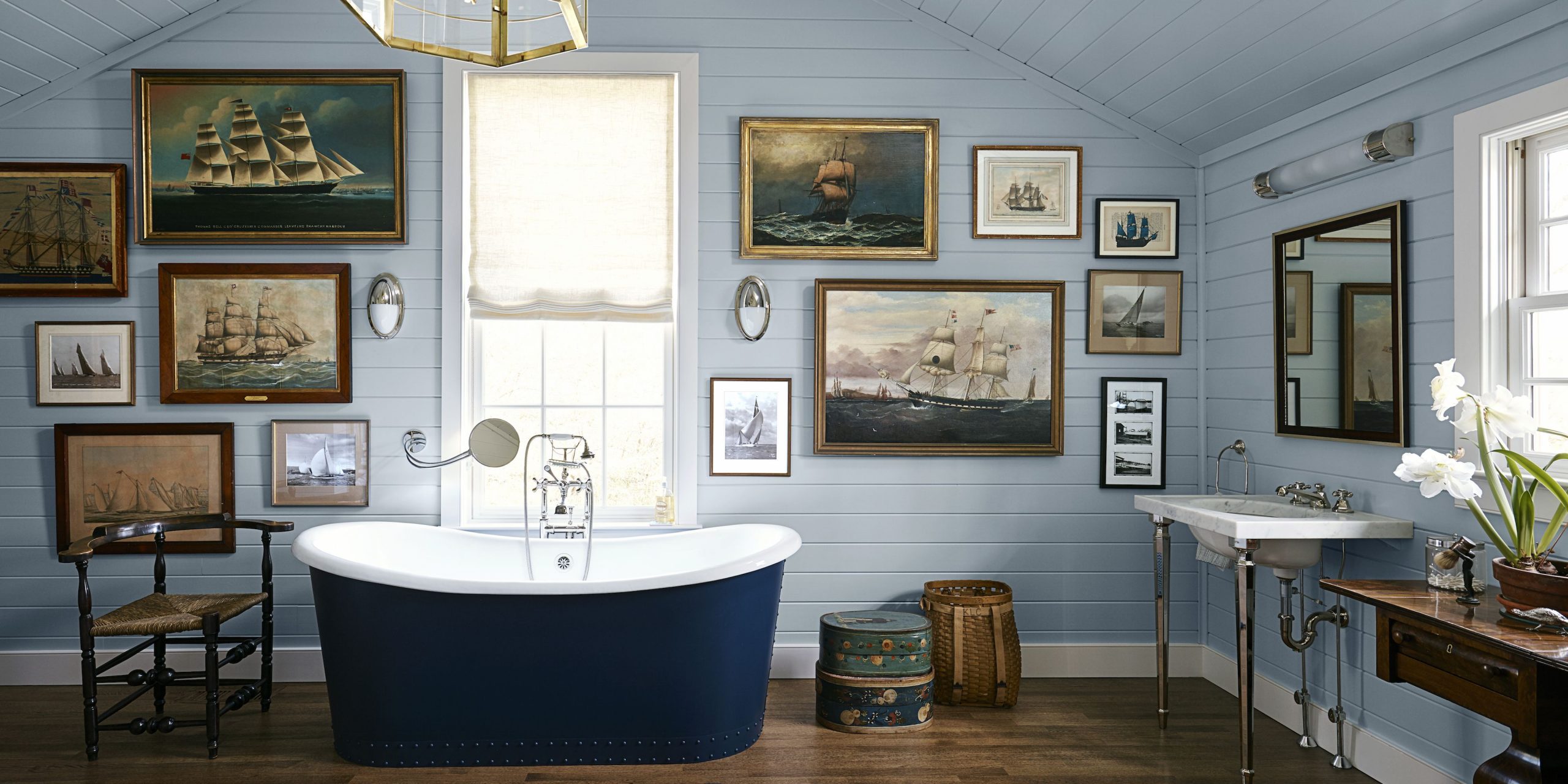 Most modern homebuyers are looking for an ensuite in the master bedroom. If you're building your home, you won't have any trouble finding a floor plan that includes this must-have feature. However, while builders are realizing it's important to include ensuites, some are cutting corners with cramped spaces or very basic elements. If you want your ensuite to feel like a spa getaway, be sure to ask for some of these additional features. When it comes to relaxing after a long day, you'll be glad you did!
1. Side-by-Side Sinks
With an ensuite, you won't have to worry about fighting the kids for bathroom time, but you don't want to be battling your partner for mirror space either. Side-by-side sinks (also known as his-and-hers sinks) are nice to have in an ensuite, especially if you are both getting ready at the same time in the morning. Many of Sterling's family-friendly floor plans offer this style, including the Wellington and the Tanner. The Thomas plan also offers two sinks in the ensuite, but it has a more interesting layout with the bathtub in between the sinks.
8 Must-Haves For Your New Ensuite Soaker Tub Image
2. A Super Soaker Tub
There's nothing like getting into a hot bath after a stressful day, but it's even nicer when you don't have your knees poking out of the water. With a very deep soaker tub, you'll be able to relax all your cares away. You may even think about getting a tub big enough for two. The Watson floor plan includes a beautiful freestanding tub.
3. A Separate Shower
Sometimes, you're just in the mood for a quick shower, and many find they prefer a separate shower and tub. The glass doors on a shower mean you'll never have to worry about a shower curtain and you're often able to install nicer shower heads in a shower rather than in a bathtub. The shower in the Tanner is extra-large with a small ledge to keep shampoo and soaps.
4. Prioritized Privacy
You and your spouse may have promised to stand by each other for the rest of your lives, but that doesn't mean you don't want some privacy when you need to use the toilet. In many ensuites, the toilet is out in the open. For most couples, this works fine because you can always use one of the other toilets if necessary. Some people, though, prefer to have a more private toilet in their ensuite. The toilet in the Tarnstrom A has a wall that separates it from parts of the ensuite. It's not totally private, but you aren't right next to your partner while he or she is brushing their teeth. The ensuite in the Winterfell B, on the other hand, does have a door that separates the toilet from the rest of the room.
5. Eye-Catching Countertops
Laminate countertops are common in bathrooms, but they have a dated look. Many people are opting for quartz countertops instead. This style gives your bathroom a distinct look that makes it feel extra-luxurious. At Sterling Homes, we include quartz countertops throughout our floor plans, and this includes the bathrooms.
6. Stylish Ceramic
When you build your home, you get to choose the type of flooring that goes in each room. Many older bathrooms have vinyl flooring because the material is waterproof and inexpensive. If you want to make a big statement with your ensuite, though, choose ceramic tile floor. You should have many styles to choose from, but large, smooth styles will feel best underfoot.
8 Must-Haves For Your New Ensuite Built-in Shelving Image
7. Convenient Built-In Shelving
Shelving in the bathroom can help you keep things organized. You could store some extra towels next to the bathtub, some baskets of important toiletries or just a few accessories to brighten the place up. When the builder adds shelves to the space, you won't have to worry about finding shelves that fit the space you have.
8. An Adjacent Closet
Many people enjoy being able to walk from the bath or shower into the closet to select clothes. Having a closet adjacent to the ensuite makes this incredibly easy to do. The location of the walk-in closet in the Tanner floor plan is extremely convenient. It has one door that leads from the master ensuite into the closet and another door that leads to the upper-floor laundry. It couldn't be easier to put your clothes away with a layout like this.
Your new master ensuite is bound to bring you a lot of enjoyment and makes your room feel like you're on a getaway. Consider your unique needs when planning the design, and you're sure to be happy with the results.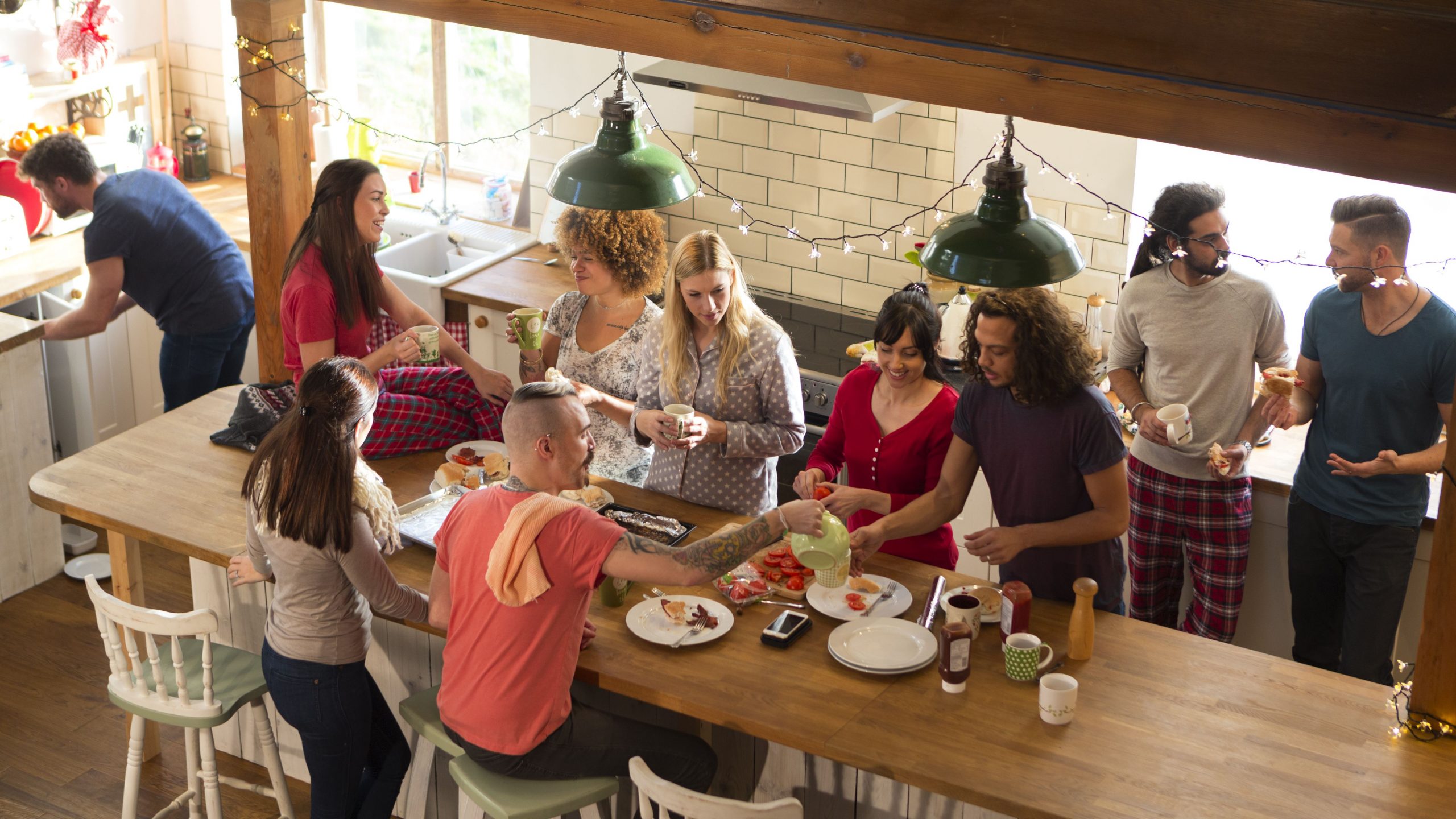 As you think about building your new home, you're probably focused on how nice it will be to finally have the space you need to entertain friends and family. Whether you're hoping your home becomes the hub of your social circle or just want to have people over for the occasional barbeque, it's smart to think carefully about a floor plan meant for socializing. These features work really well for families who love entertaining, and you'll find them throughout many of Sterling's home designs.
The Best Home Features for Entertaining Kitchen Island Image
Large Kitchen Islands
When you're having a party, you often need a big space to set out food, drinks, and other things your guests might want. The dining room table doesn't always cut it. Many floor plans feature large kitchen islands that act as an additional table. Having benches at the island gives guests another place to sit. Look for floor plans that have this feature.
Spacious Entryways
One of the biggest challenges of throwing a party is guests tend to arrive at the same time. This usually creates a bit of a backup at the door. The problem is compounded in the winter when guests need to remove jackets and boots before moving into the main part of your home. Having a large entryway or mudroom makes this a lot easier. Additionally, look for entryways with extra features like built-in benches or oversized closets.
Open-Concept Spaces
Open-concept spaces are perfect for entertaining. Guests feel connected to one another even while they're mingling in small groups. This type of design also means the host of the party doesn't feel trapped in the kitchen while everyone else is having a good time in another room. You can replenish the salsa while you continue to socialize.
Patios and Outdoor Areas
Even a small patio area or deck expands the space available for hanging out at your parties. They're especially nice to have when the weather is warm enough for a good barbeque. Plan parties during the summer, and encourage your guests to go outside. A few fun games in the backyard can lure people to the space. Fire pits are nice for roasting marshmallows when the temperature starts to drop.
Mood Lighting
Glaring overhead lights don't exactly set the right tone for a social occasion. Try to incorporate lighting that can make a different statement for your parties. This could be lights strung around the patio, a dimmer switch in the living room, or an elegant chandelier over the dining room table. There are a lot of options for lighting fixtures when you purchase a brand-new home.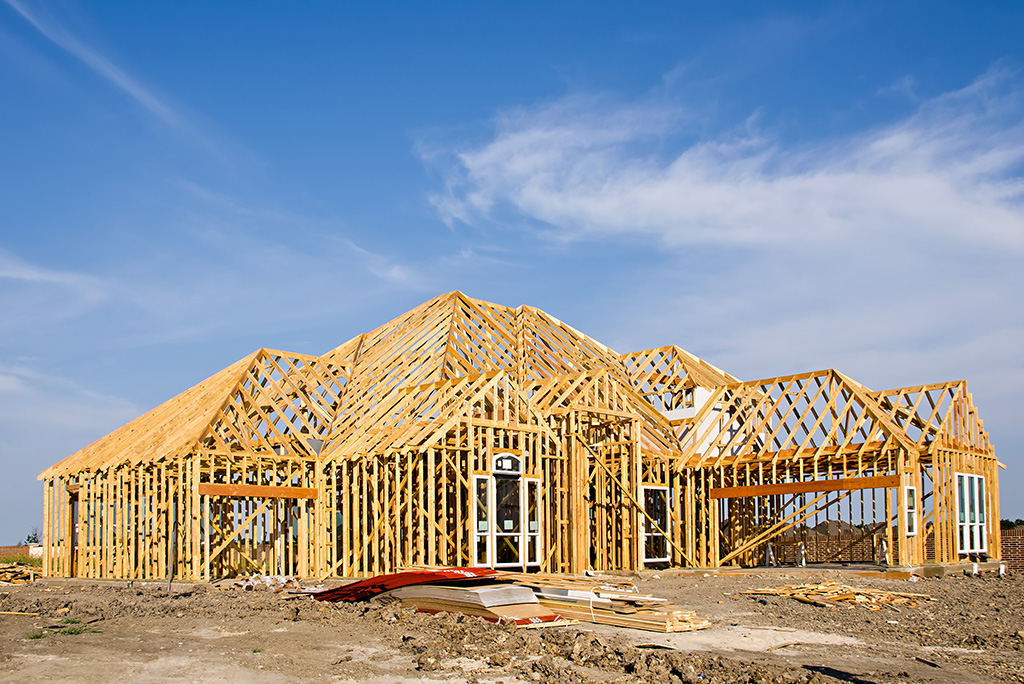 You've already decided that building your new home is the right choice for your family, but now you need to think carefully about the design of that home. What features do you need to give your family the comfortable lifestyle you've been dreaming about? What features could add value to your home in the future?
We break down some of the most popular features in today's new homes so that you can make an informed decision about what you want in your own home.
Keep Your Home Tidy With a Mudroom
A mudroom gives your family a place to neatly store things like coats, boots, sneakers, backpacks, and sports gear. If you don't want the dirt and grime from outside tracked throughout your home, the mudroom is an absolute must.
In addition to having a mudroom at the garage or side entrance, families who love entertaining are also finding it helpful to have a mudroom – or at least an oversized foyer – at the main front entrance. This gives guests the space they need to hang up coats when they come over for Thanksgiving or birthdays. It will also give your family a place to take off their shoes and set things down before heading out of the house.
What Are the Most Important Features to Include in Your New Home? Kitchen Image
Upgrade Your Kitchen
Kitchen renovations are expensive, so it's wise to include everything you want in your kitchen in the original design of the home. Quartz and granite countertops are particularly popular these days, and they have a timeless appeal that's unlikely to go out of style.
Families also tend to prefer kitchen layouts that include a large island at the centre of the room. This gives more space for food prep, and most islands have an eating ledge for a casual dining space. Think about including pendant lighting here. It will give the space an elegant glow, and it's easy to replace these lights if styles change over time.
A Convenient Laundry Room
Gone are the days of lugging baskets of dirty clothes down to the basement to do the laundry. These days, families like having a convenient laundry room. This means thinking about placement. Some prefer to have it on the main floor because it's easier to get a load of laundry started as you go about your day. Others prefer to have it on the second floor because it's closer to the bedrooms, and this makes it easier to put clothes away. Additionally, some families are choosing larger laundry rooms that give them some space to air dry delicates or fold and iron. What's your ideal scenario?